What is an NFT-WALS?
First thing's first. What is an NFT? An NFT (non-fungible token) is a digital asset developed on the blockchain that is characterized by being unique, indivisible and transferable, the scarcity of which is verifiable. In an easy way, we could agree that it is a type of certificate of authenticity of a unique and original digital file. Thanks to blockchain technology, the authenticity of the asset can be verified and its circulation traced.
NFT-WALS by ©pocoruidomuchasnueces.com is a project that applies NFTs to physical products, guaranteeing customers the exclusivity of our jewelry. From now on, when you buy a piece NFT-WALS by © pocoruidomuchasnueces.com you will get a free NFT. This digital asset gives you ownership (1/99) of the original design .
The NFT model has been criticized at the sustainability level for the amount of energy it consumes. While it is true that some networks such as Bitcoin or Ethereum consume high amounts of energy contributing to climate change, there are alternatives with a much smaller ecological footprint. The Tezos network, chosen for the NFT-WALS project by ©pocoruidomuchasnueces.com, consumes around two million times less energy than those previously mentioned, thus becoming a clean and sustainable technology .
At the moment, the only NFT-WALS pieces from our catalog available are # 031 silhouette ring , # 032 ear cuff silhouette and # 033 silhouette necklace . When a total of 99 jewels of a model are sold, we will stop producing it. Thus, using blockchain technology, we guarantee with total transparency that if you buy one of the jewels only 98 more people (out of seven billion worldwide) will wear this model.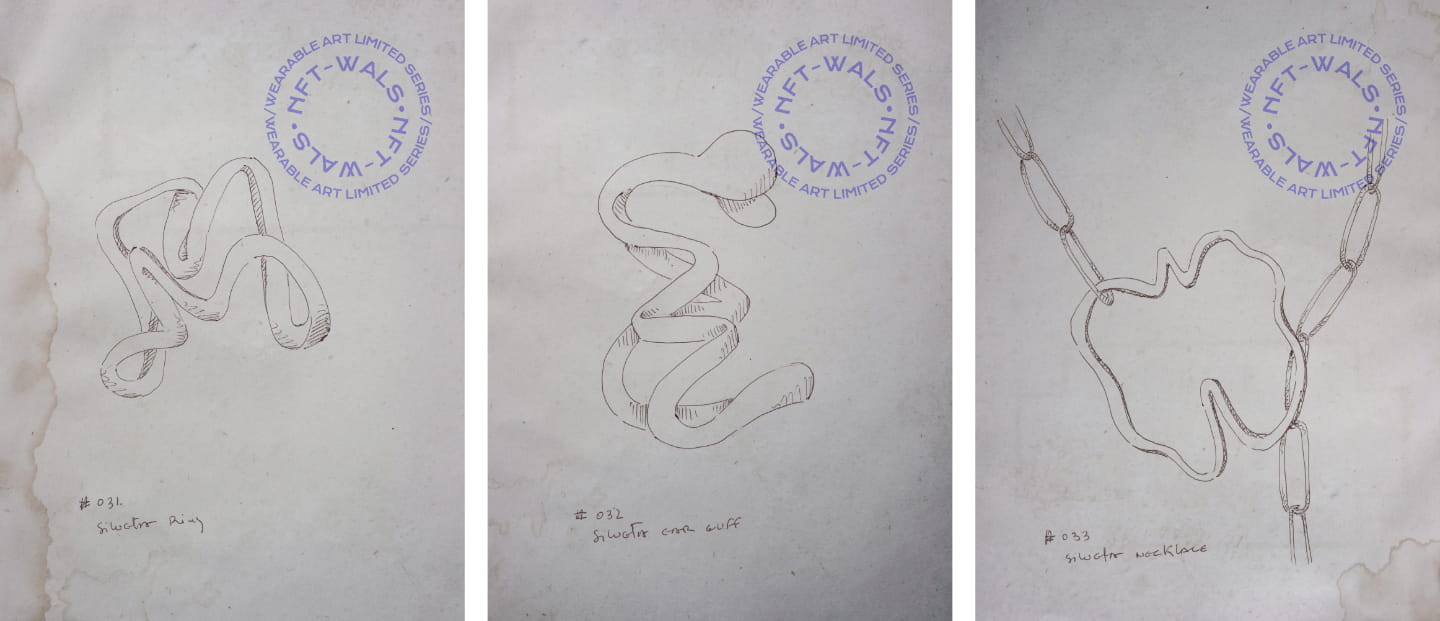 Steps to follow to get your NFT-WALS
As we have mentioned previously, to acquire an NFT-WALS you first have to buy a part with the NFT-WALS seal from our website. At the moment, the available jewels are: # 031 silhouette ring, # 032 silhouette ear cuff and # 033 silhouette necklace. When you have received your jewel at home you have to follow the following steps:
Step 1: Create a wallet
(If you already have a Tezos address you can go to the next step)
In order to receive an NFT you need to have a critical wallet where you can store the token. There are many types of wallets on the market, and each blockchain network has its own wallets. NFT-WALS by © pocoruidomuchasnueces.com uses the Tezos blockchain, as there are several wallets available to receive your jewel token, such as AirGap, Galleon, Kukai, Temple or Spire. Our favorite is Kukai.app.
To create a wallet in Kukai is very easy. You just have to go to the address https://kukai.app and click on "New wallet ", as shown in the following photo: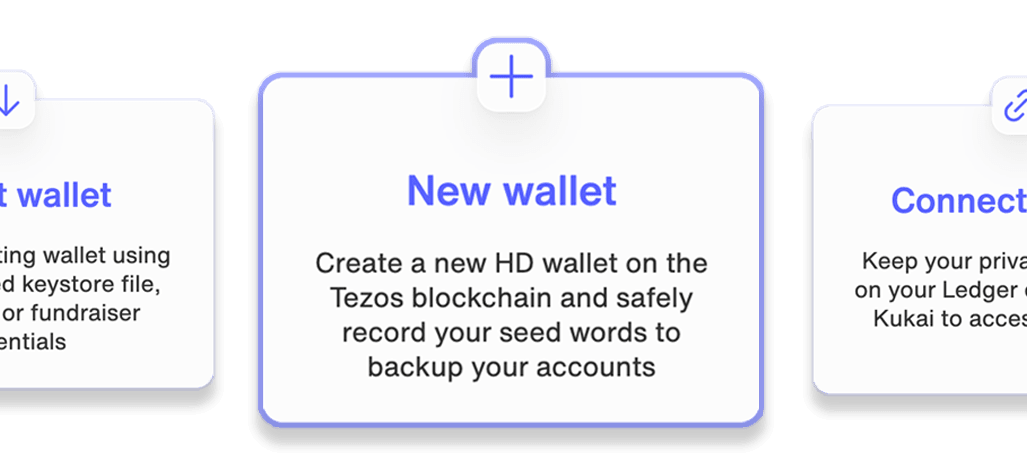 Now you will have to follow the steps shown on the screen. First you will have to save the "seed words" very well and click on "Next".
Then it will ask you to write the words that you have saved to verify that you really have them in a safe place.
Then you will have to generate a password to sign the movements of the wallet.
Finally, you just need to download the document that is displayed on the screen and save it in a safe place. This document will serve to recover your account.
Step 2: Fill out the form on our website
To facilitate the transfer of the NFT we have made a form with the necessary fields to claim your NFT-WALS. You just need to go to "Request your NFT-WALS" and fill in the fields with your order ID, your e-mail and the address of your Wallet (it has to start with tz1 ...).

Step 3: Wait for the transfer to complete
Finally, you will receive an e-mail informing you that the transfer has been completed successfully and you will now be able to see your NFT-WALS in the Wallet in the "Tokens" section.